Taking action on circular economy opportunities in SA's built environment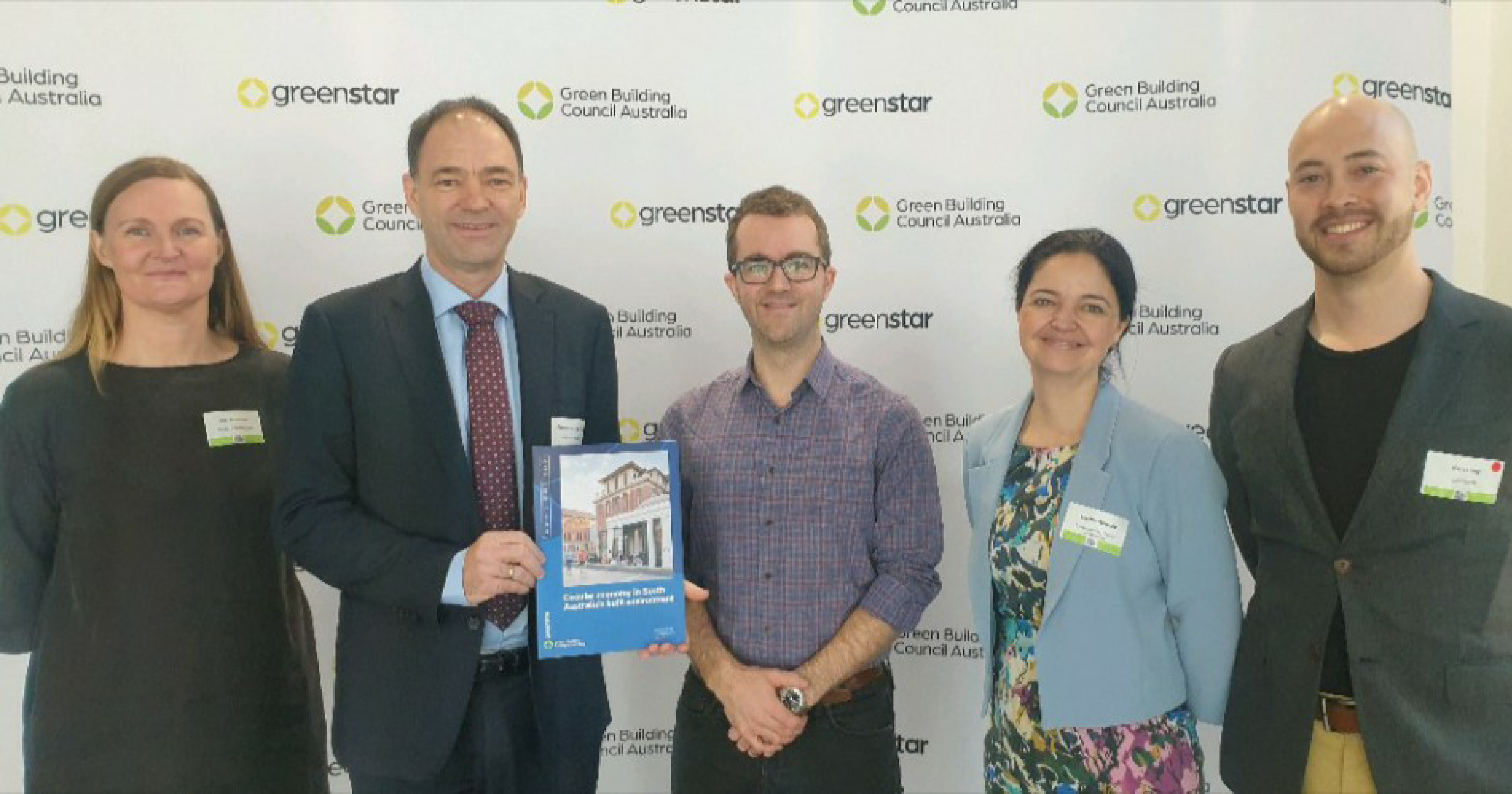 The Circular economy in South Australia's built environment Action Plan has been launched, as part of Adelaide's first Green Building Day.
Developed by the Green Building Council Australia and dsquared, in partnership with the Adelaide Sustainable Building Network and funded by Green Industries SA, the plan builds on the 2022 discussion paper.
The action plan is the first of its kind for an Australian state or territory and outlines key actions and recommendations to drive SA's built environment sector towards a circular economy, addressing important topics and challenges such as design, reuse, low emission products and responsible supply chains, choosing local options, and including first nations participation and knowledge.
A coordinated approach will be required, with government, industry, academia and communities all playing a role and increased collaborations across sectors.
Transformation in the built environment is a critical climate solution, as the industry is responsible for nearly half the world's raw material use and landfill waste, and one third of emissions.
In the race to decarbonise, 55% of the required emission reductions will be achieved through energy efficiency measures and renewables, and the remaining 45% will involve changing how we consume, produce and manufacture.
With innovation and investment, this sector has great potential for improvement, and the focus on improved design, construction, and use of our built environment outlined in the plan will help to ensure our buildings are sustainable and climate-resilient, providing long-term economic and community benefits.
Image: GISA Project Officer, Transformation and Innovation Åsa Jonasson, GISA Chief Executive Ian Overton, GBCA CEO Davina Rooney, dsquared Consulting Associate Jacob Potter, and ASBN Chairperson Ken Long