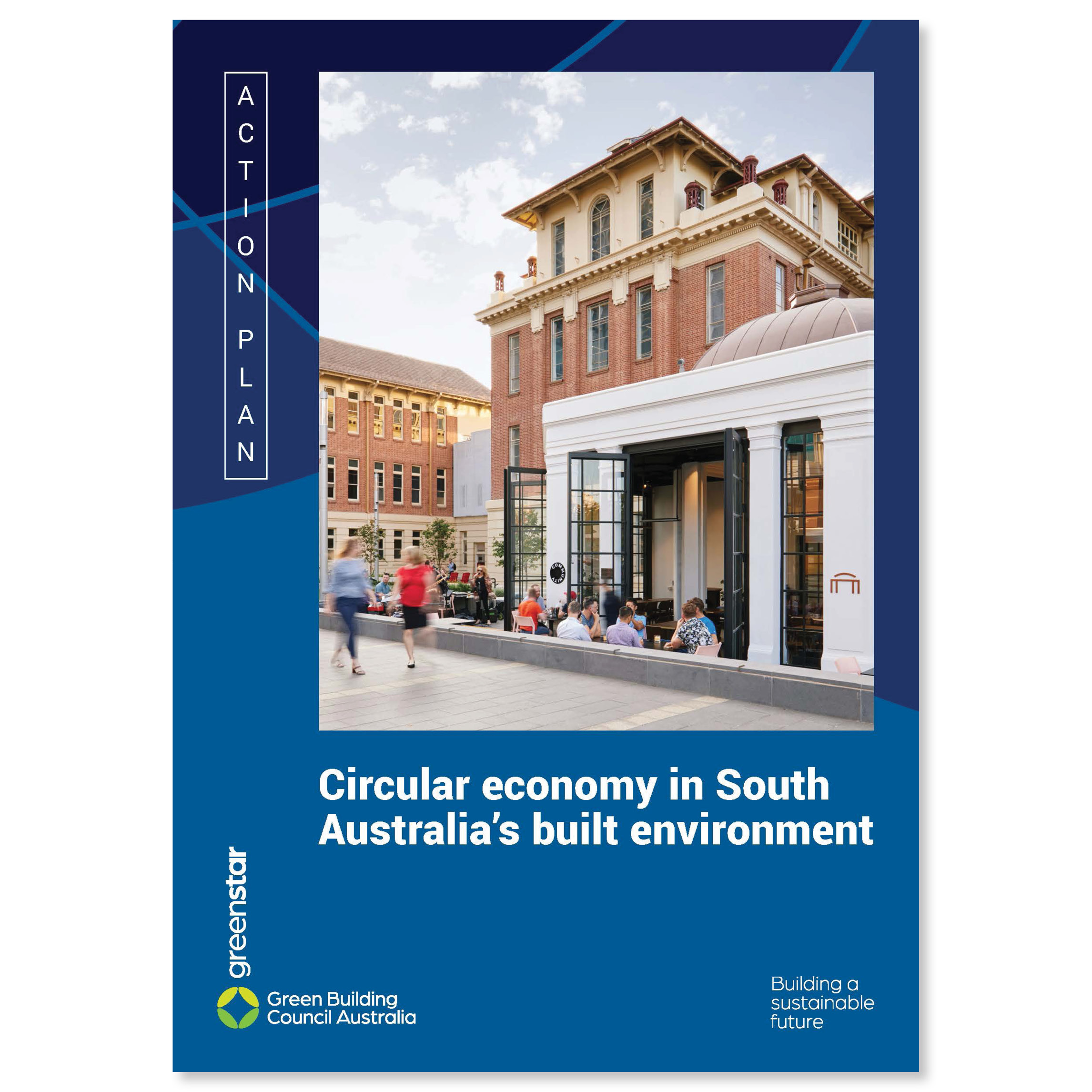 Circular economy in South Australia's built environment – Action Plan (2023)
The purpose of this report is to summarise circular economy opportunities in the built environment for South Australia. The report outlines key actions and stakeholders that will need to work collaboratively to drive the transition from linear to circular. Although focused on the South Australian built environment and industry, international research and examples have been integrated to demonstrate opportunities, and it is expected that the key actions and opportunities identified will be replicable across Australia.
The key actions and recommendations have been identified for implementation which will require a coordinated approach with stakeholders across government, industry and academia all playing a role.
The recommendations have been separated into 2 categories:
Government leadership, investment, and support: Identifying how the SA Government can demonstrate leadership and drive a circular economy in the built environment.
Circular economy nucleus: Identifying a collaborative approach for government and industry to share knowledge and skills and key opportunities to remove barriers.
Download