Waste and Recycling Guide for Events and Venues launched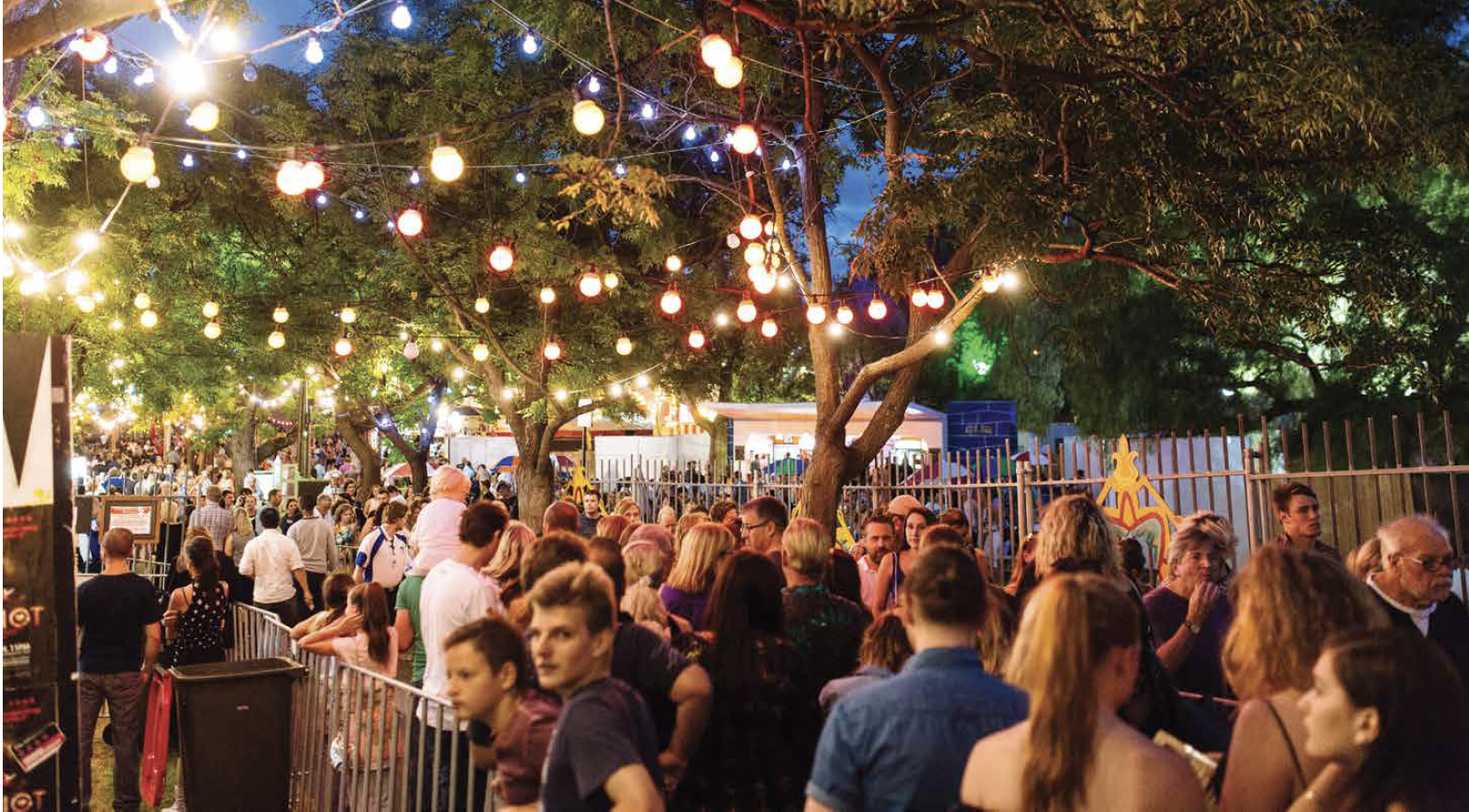 Our new guide to help South Australian events and venues minimise waste and maximise recycling will be launched on Friday March 11 as part of our partnership with The Adelaide Festival and the Climate Crisis and the Arts event, as part of Adelaide Writer's Week for 2022. Updated with all new information including advice on contracting waste management and recycling services, tips, tools, workbooks and example signage, this guide is an essential download for events and venues of all sizes, looking to address their carbon footprint and reduce costs while replacing the waste.
Hear Green Industries SA' s Manager Policy Reform, Jessica Wundke talk about the waste streams of festivals and events and discuss solutions, alternatives and alignment with the phasing out of single-use plastics. Hear how this guide can enable venues and event managers to reduce their impact on our planet and meet the growing expectations of the community, looking at the good work already being done as the world transitions to a circular economy. This session will explore how communities, arts practitioners and people producing events of all sizes can embrace opportunities and move to running more sustainable events.
Tickets to the event are available here.
For your copy of our updated guide to minimise waste and maximise recycling, click here.
There are five main components to a successful and effective waste management strategy at your event or venue
Avoid waste by reducing the number of unnecessary items brought to the event and the amount of waste created during the event
As well as reducing the potential for littering and contamination of recycling systems, this cuts the cost of waste management
Incorporate an organic recycling stream
Require vendors to only use reusable or compostable service ware, contract specialist providers to take material to a commercial composting facility and, where practical, partner with food rescue organisations to collect quality surplus food.
Have a comprehensive waste bin system for the public and vendors
Ensure you have co-located bin stations in the right places and that event staff or volunteers regularly monitor bin stations to assist with correct disposal of waste. Service providers can help with planning.
Use clear and effective signage
A good bin system is ineffective if it's not clear what goes where. People who want to do the right thing need to know how.
Collect and evaluate waste and recycling data
Understanding what did and didn't work can help in developing better and more cost-effective strategies for future events.
Download our guide for practical advice, tools, examples and tips on how to reduce your event or venue's carbon footprint and reduce waste to save costs.