Recycling in SA, 2019-20
Resource/Reuse Recovery and Recycling
August 31, 2021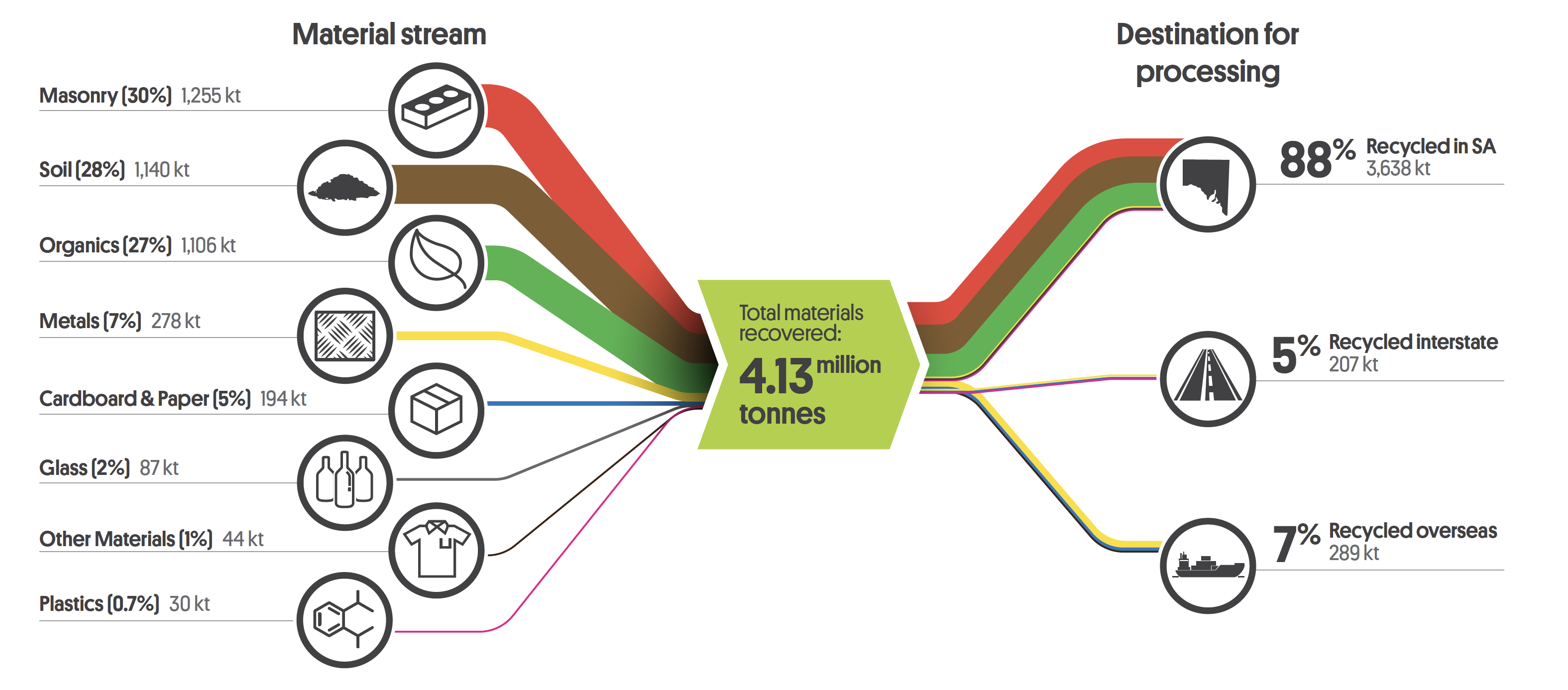 Wednesday, September 1, 2021: Today Green Industries SA Chief Executive Dr Ian Overton released the 2019-20 Recycling Activity Survey for South Australia, a snapshot of the state of recycling in SA in 2019-20. This data helps monitor performance against targets in South Australia's Waste Strategy 2020-25 and identifies opportunities, trends and areas for focus in the waste management and resource recovery sector in South Australia, one of the key sectors in unlocking a more circular economy and reducing our carbon footprint and decreasing the amount of energy, particularly fossil fuels, used by industry to make products compared with using virgin materials.
SA's recycling performance at a glance:
Reduces our demand for energy by 14,800 TeraJoules, the same amount of energy used by 292,400 average households in one year. That's equal to 2.42 million barrels of oil.
Saves more than 7,500 Megalitres of water: the same amount of water used by about 38,600 average Adelaide households in one year. That's equal to about 3,020 Olympic sized swimming pools.