River Murray flood clean-up in full swing
Disaster Waste Management
April 20, 2023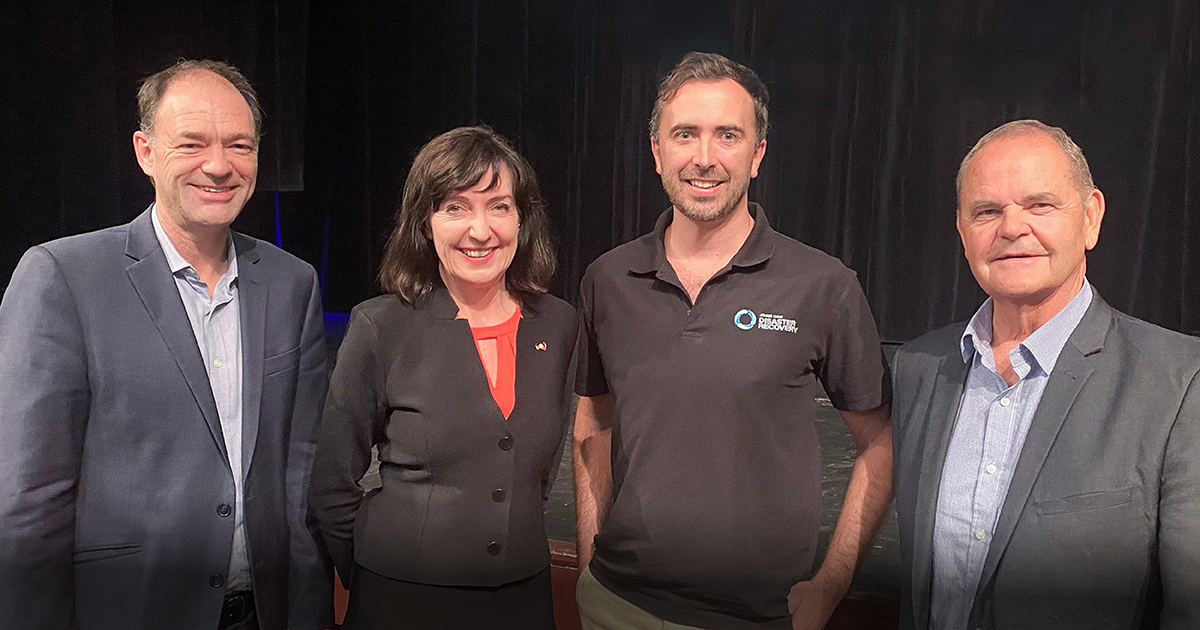 Deputy Premier Susan Close has appointed Johns Lyng Disaster Management Australia (DMA) as the coordinators of structural assessments and debris removal following the River Murray floods.
On Tuesday April 18, Head of DMA Nick Wiesener and Community Recovery Coordinator Alex Zimmermann presented on the flood waste clean-up process to residents and property owners impacted by the River Murray flood.
In the coming months, businesses and residents will see rapid increases in the clean-up activity across the River Murray region.
DMA is already engaging local contractors to assist with the increased kerbside collections, and to co-ordinate free asbestos, sandbag and mud removal as part of the clean-up.
The South Australian Government's primary focus, through GISA and with the assistance of DMA, is to support the River Murray communities to rebuild and recover and get back to business as ususal. as quickly as possible.
The recovery and clean-up program is jointly funded by the federal and state governments, as part of a $60 million waste management program under the Disaster Recovery Funding Arrangements.
The River Murray flooding event is one of the most significant natural disasters in South Australia's history, with up to 4,000 properties being inundated, and approximately 10 per cent of those being primary residences.
For updates, visit www.sa.gov.au/floods.
For further details on flood waste management, including Frequently Asked Questions, visit www.greenindustries.sa.gov.au/floods.
For further assistance, or to register for clean-up support, contact the information line on 1800 302 787 (9 am and 5 pm, Monday to Friday).
Image: GISA Chief Executive Prof Ian Overton, Deputy Premier Susan Close MP, Head of Johns Lyng Disaster Management Australia Nick Wiesener, and Community Recovery Coordinator Alex Zimmerman