Case studies
SA Water: Participation in Pipe Back trial
SA Water is addressing the issue of PVC pipe waste by collaborating with manufacturers to introduce shorter pipe lengths, while also experimenting with a statewide recycling solution for PVC pipe offcuts, with future plans to explore the use of recycled PVC and PE pipe in alignment with their environmental goals.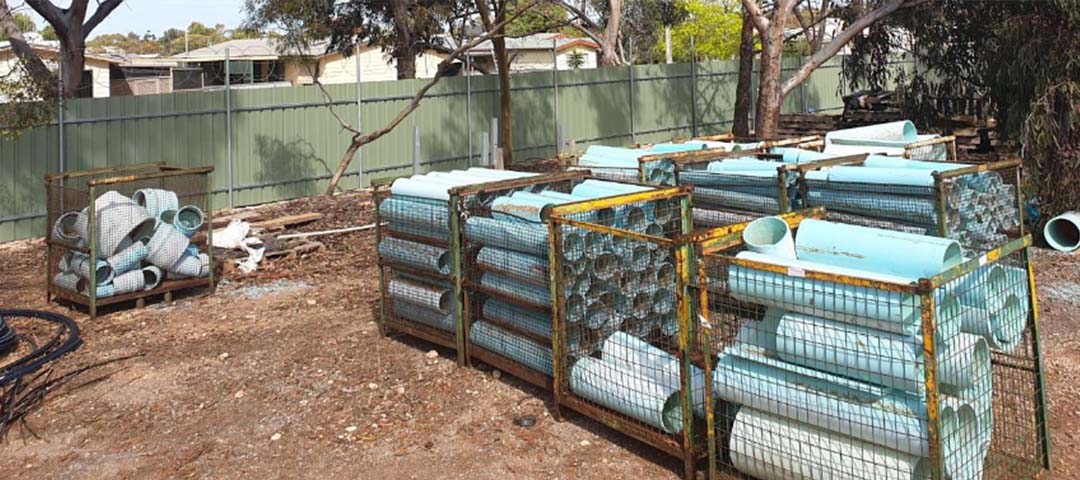 Murraylands and Riverland Landscape Board: Extending the life of branded uniforms
Following the re-branding of the Murraylands and Riverland Landscape Board, staff set out to repurpose branded uniforms that had become redundant.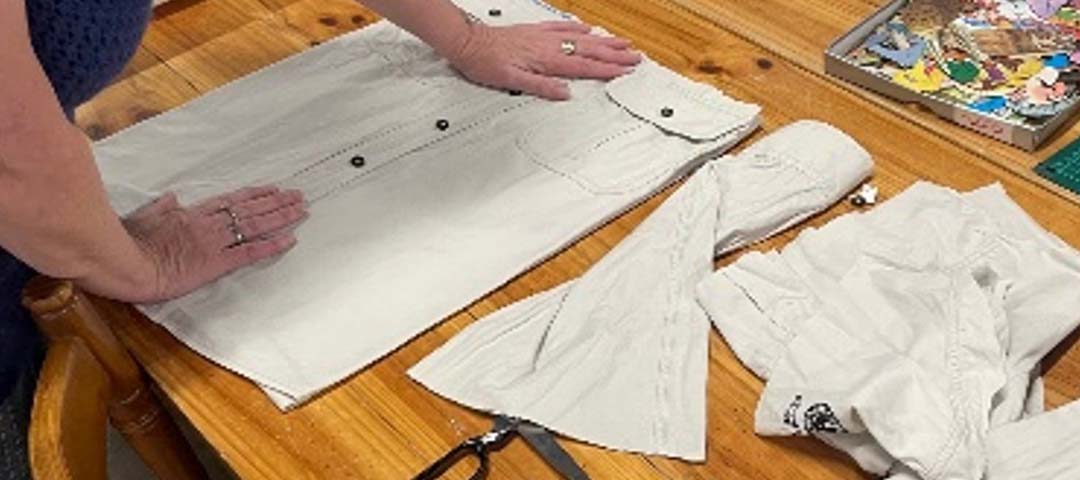 Department for Infrastructure and Transport: Regency to Pym Street Project
The Department for Infrastructure and Transport worked to reduce environmental impacts in the Regency Road to Pym Street project by embedding sustainability objectives, resulting in the use of recycled materials like crushed concrete, glass, and plastic in road construction, setting an example for future civil infrastructure projects to enhance circular economy outcomes.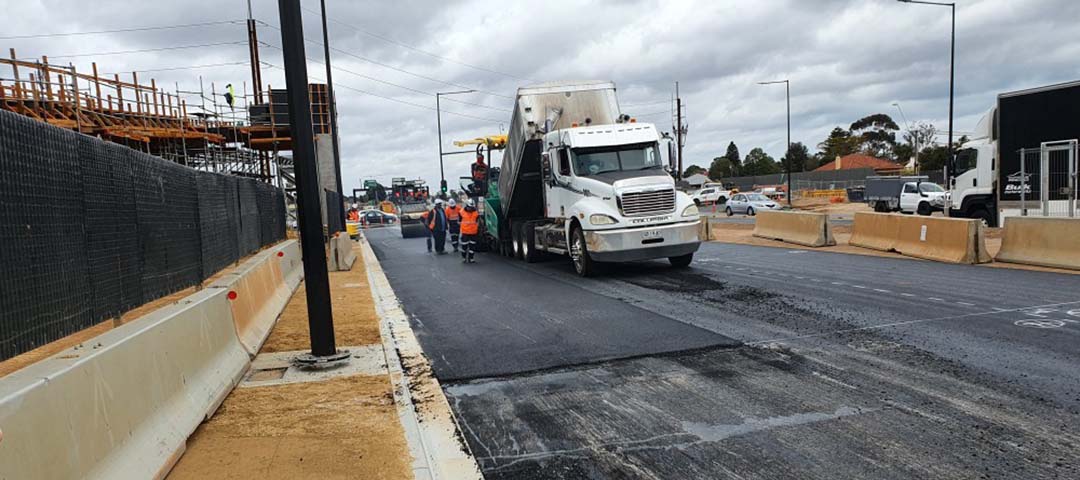 Cibi Cafe and The Udder Way: Switching from single-use to bulk reusable packaging
Melbourne-based CIBI Cafe adopted The Udder Way's 18-litre reusable milk kegs, which reduce waste by avoiding the production of approximately 80 single-use plastic milk bottles per day.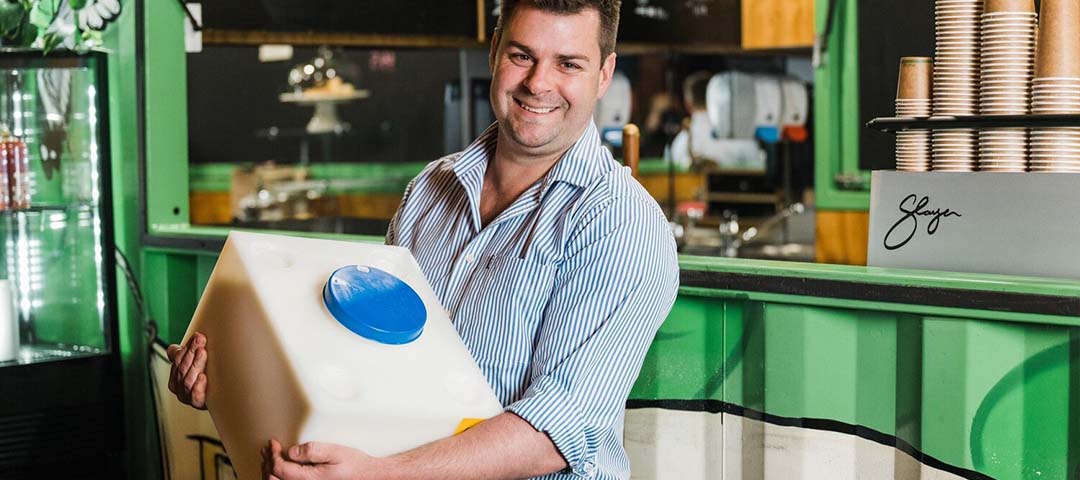 Reusably: Switching from single-use takeaway containers to reusable
Reusably is dedicated to eliminating single-use packaging by partnering with venues and customers to create networks of reusable containers for takeaway food and drinks.
SA Power Networks: Switching from plastic wrapping pallets and steel bins to reusable tubs
SA Power Networks initiated a sustainability effort by replacing steel bins and plastic-wrapped pallets with reusable plastic tubs at its Angle Park depot, resulting in significant plastic waste reduction, cost savings, and improved operational efficiency, setting a precedent for circular economy practices in environmental stewardship.
Ocvitti: Providing a long-life, recyclable alternative to treated timber posts
Ocvitti, a horticultural supply company based in South Australia, is replacing non-recyclable and hazardous vineyard trellis support systems with durable and recyclable steel alternatives through its Ocloc product range.
Circular Economy in Procurement Masterclass videos
These video interviews feature examples of circular procurement in action in South Australia and around the country. Hear from:
Recycled content in use
The Australian Government has produced a series of videos profiling recycled content in use across a variety of industries. These provide excellent insight into the products available that incorporate recycled content and provide more circular procurement options.