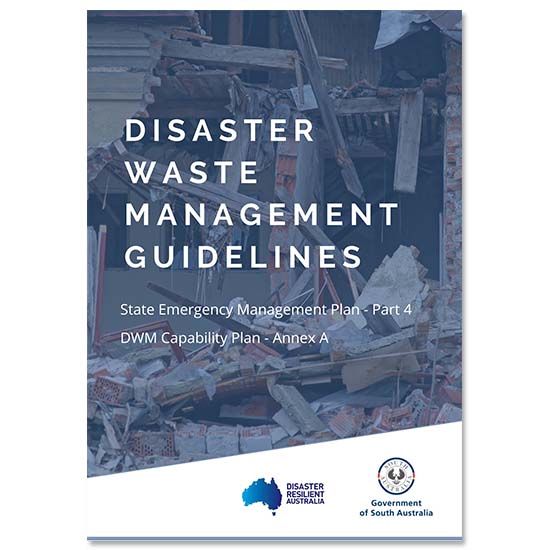 Disaster waste management
Disaster Waste Management Guidelines (2022)
The State Emergency Management Plan (SEMP) is a four-part plan containing a range of documents detailing strategies for dealing with emergencies in South Australia.
The Disaster Waste Management Guidelines are an annex to the Disaster Waste Management Capability Plan and sit under Part 4 of the SEMP.
The guidelines provide advice on best-practice disaster waste management during the response and recovery phases of an event in South Australia. The guidelines were developed based on past experience – both local and international – and in consultation with South Australian stakeholders.
Download