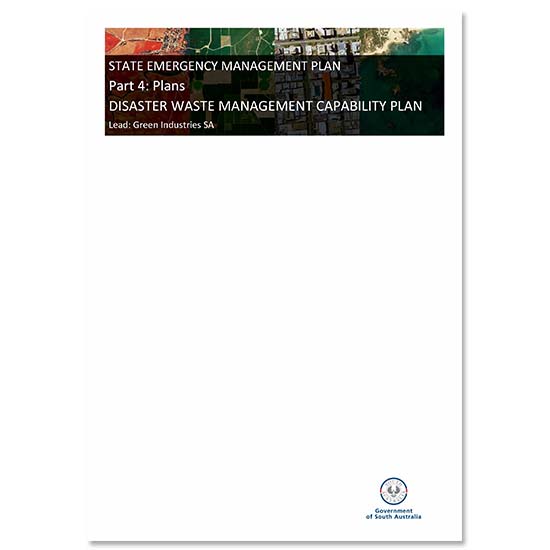 Disaster waste management
Disaster Waste Management Capability Plan (2022)
The State Emergency Management Plan (SEMP) is a four-part plan containing a range of documents detailing strategies for dealing with emergencies in South Australia.
This Disaster Waste Management Capability Plan and its accompanying guidelines sit under Part 4 of the SEMP.
This plan was approved in June 2022, and must be reviewed and updated prior to November 2023.
Download