SA Independent Retailers launch their first Food Waste and Recycling Strategy
Reuse Recovery and Recycling
September 28, 2021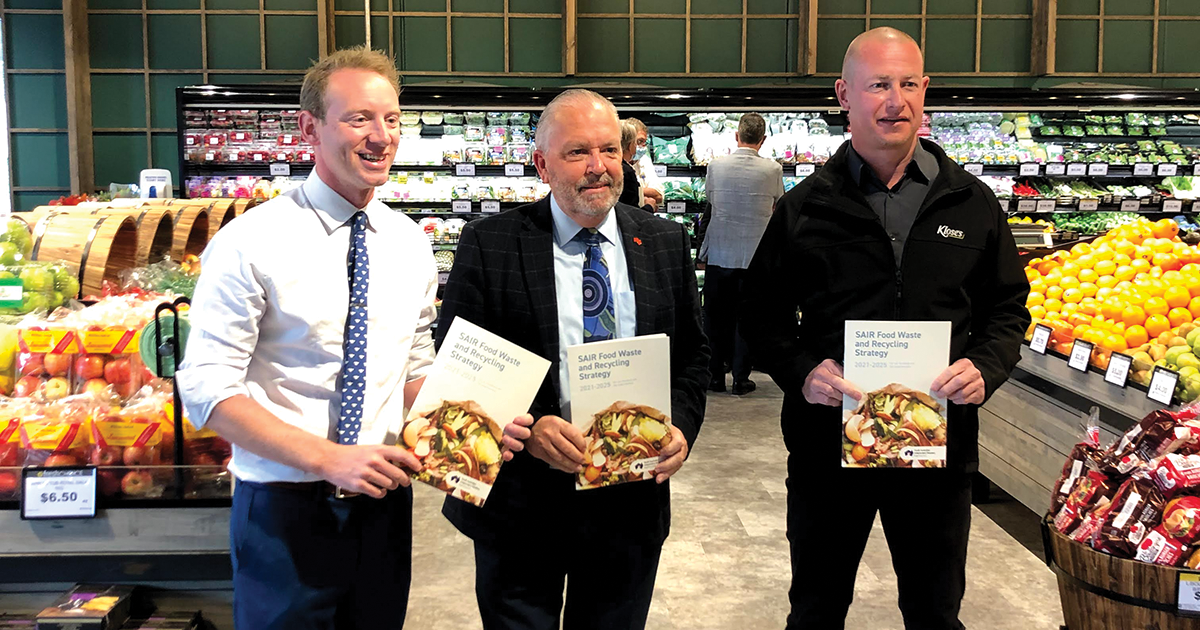 For the first time The South Australian Independent Retailers (SAIR) have committed to becoming part of a more circular economy for South Australia, launching the first strategy of its kind, the Food Waste and Recycling Strategy for Foodland and IGA Supermarkets 2021-2025 with funding and support from Green Industries SA.
The new strategy will support the owners and managers of South Australia's independently owned supermarkets to immediately activate new practices and systems to reduce the amount of waste generated at their stores, improve resource recovery especially targeting food waste.
There are more than 210 independently owned supermarket stores across South Australia employing approximately 15,000 workers which contribute more than $2 billion to the state economy. This new strategy for retailers in SA aligns with Green Industries SA's Statewide Waste Strategy and our Food Waste strategy, striving for zero avoidable food waste going to landfill.