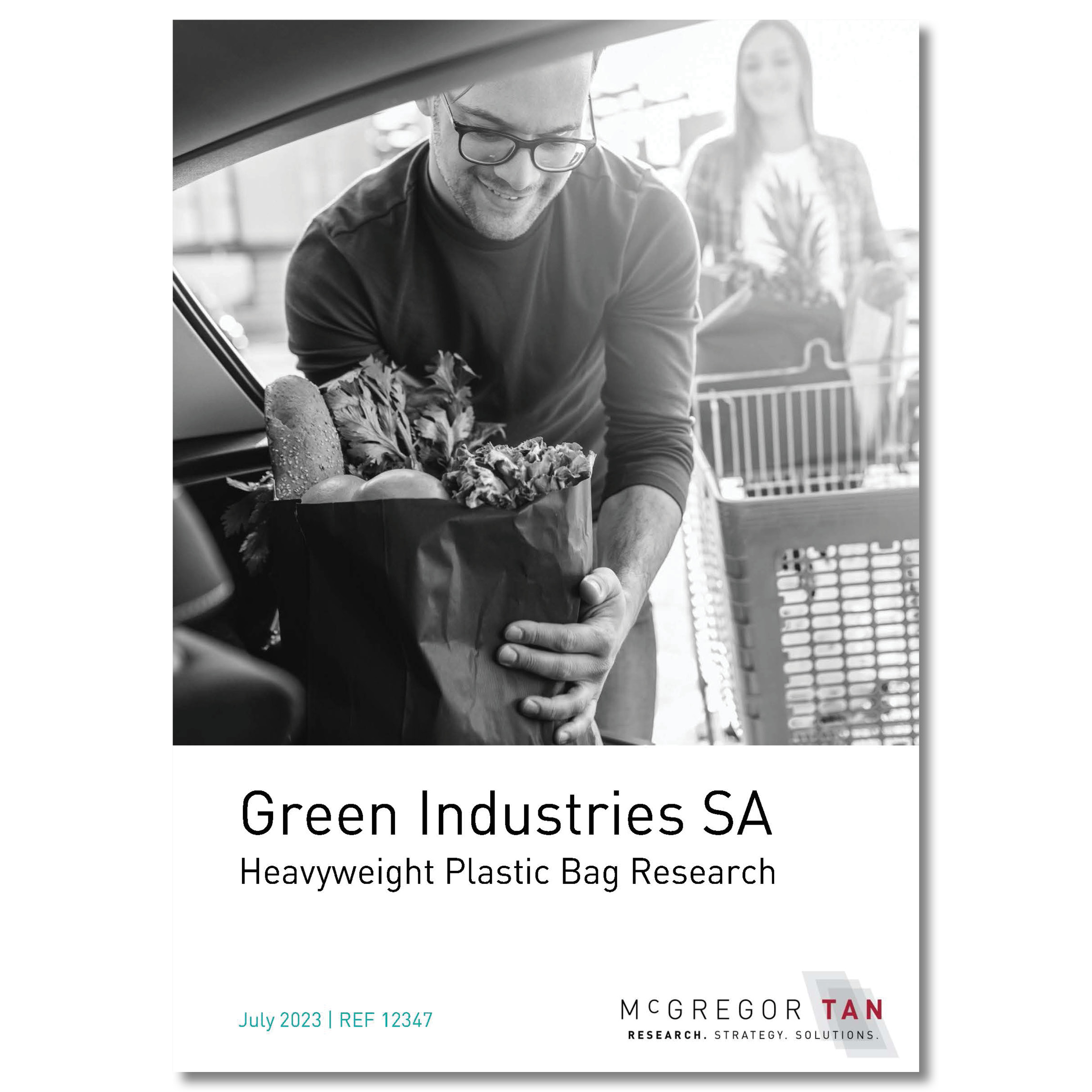 Heavyweight Plastic Bag Research Report (2023)
The purpose of this research is to provide a comprehensive understanding of shopping bag usage among South Australians, including thicker plastic bags as well as bags made from other materials. Research was conducted between 1 May and 22 June 2023.
With South Australia's commitment to a more sustainable future, a ban on thicker plastic shopping bags will be introduced from 1 September 2024, representing a significant step toward achieving a circular economy.
By investigating the current state of shopping bag usage, this study contributes to the knowledge base necessary for ensuring a seamless and successful implementation of the impending ban.
Metro and regional differences have been identified and noted in the quantitative results. Regional representation was achieved in both the quantitative and qualitative portions of the research, with focus groups having 2 to 3 regional South Australians in each user segment discussions.
Different types of thicker plastic bag users were identified through the research, forming three key segments by which the data in this report has been analysed – regular, occasional, and non-users. These segments formed the basis for the staged, multi-modal approach to the research outlined below:
1. Behavioural observations and intercepts across different shopping settings and locations
2. Quantitative online survey with a representative sample of 1000 South Australians
3. Three qualitative focus groups with regular users, occasional users and non-users of thicker plastic bags
Download