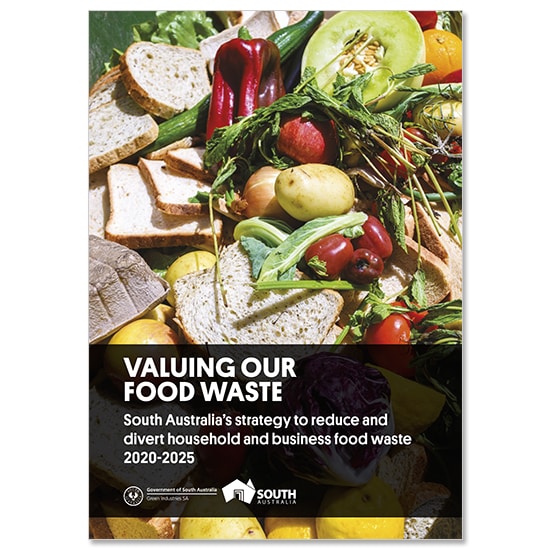 Valuing Our Food Waste (2020-2025)
South Australia's strategy to reduce and divert household and business food waste
This strategy integrates policy measures, behavioural change actions and support for industry to address the estimated 200,000 tonnes of food waste sent to landfill each year in South Australia and contribute to national and global targets to reduce food waste.
Addressing food waste is a large part of a biological circular economy. In a linear economy, on the other hand, large volumes of food and organic resources are wasted, with few opportunities or incentives to prevent waste before it occurs.
In South Australia, food waste makes up approximately 22% by weight of total household waste collected at kerbside and up to 40% of material presented in residual waste bins14. About 26% of commercial and industrial waste streams is food waste.
Food waste prevention and the redistribution of surplus food are important goals. However, there will always be a component of unused or discarded food that is not suitable for human or animal consumption. Where unavoidable food waste is generated, diverting it away from landfill to processes such as composting helps recover and return nutrients to the soil, avoiding losses throughout the food value chain.
Download