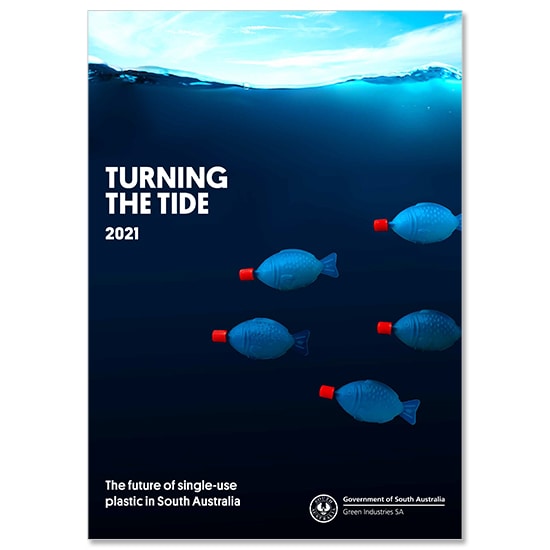 Turning the Tide (2021)
It is recognised around the world that phasing out single-use plastics is an important and achievable step in striving to reduce pollution, cut carbon emissions and protect marine life.
There are a range of plastic packaging and consumer products that are designed to be used once, often away from home and for just a short time or a very limited number of uses, before being thrown away. These include packaging, bags and disposable foodware items. Consumers and industry can make a conscious choice to avoid problematic and unnecessary single-use plastics, and when supported by governments these seemingly small actions result in real and powerful environmental benefits.
Download