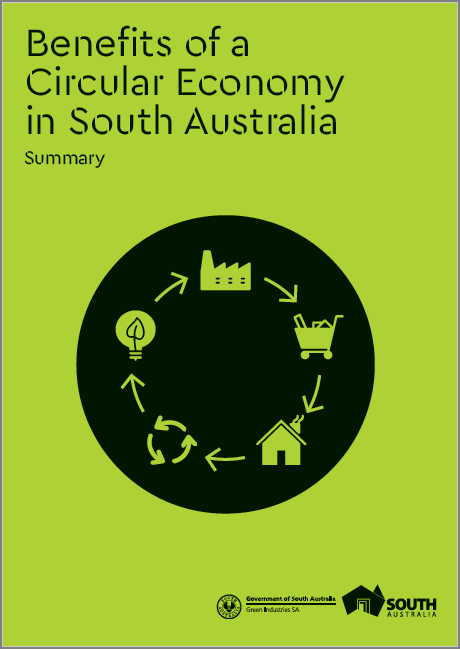 Benefits of a Circular Economy in South Australia - summary (2017)
A Circular Economy is an alternative to the wasteful traditional 'linear' economy based on 'take, make, use and dispose'. It is a self-sustaining system driven by renewable energy and an imperative to keep material resources in use, or 'circulating' for as long as possible Benefits of a Circular Economy in South Australia estimates economic and environmental impacts of a more Circular Economy by assessing 2030 greenhouse gas emissions and employment outcomes in South Australia.
Recent overseas studies report similar findings to that estimated in the report. Wales, Scotland, the World Economic Forum, and the work of the European Commission confirm the opportunity that the Circular Economy provides.
Major global businesses such as Google, Unilever, Nike, Cisco and Renault are investing heavily in the Circular Economy, with the capacity to influence supply chains worldwide.
Download