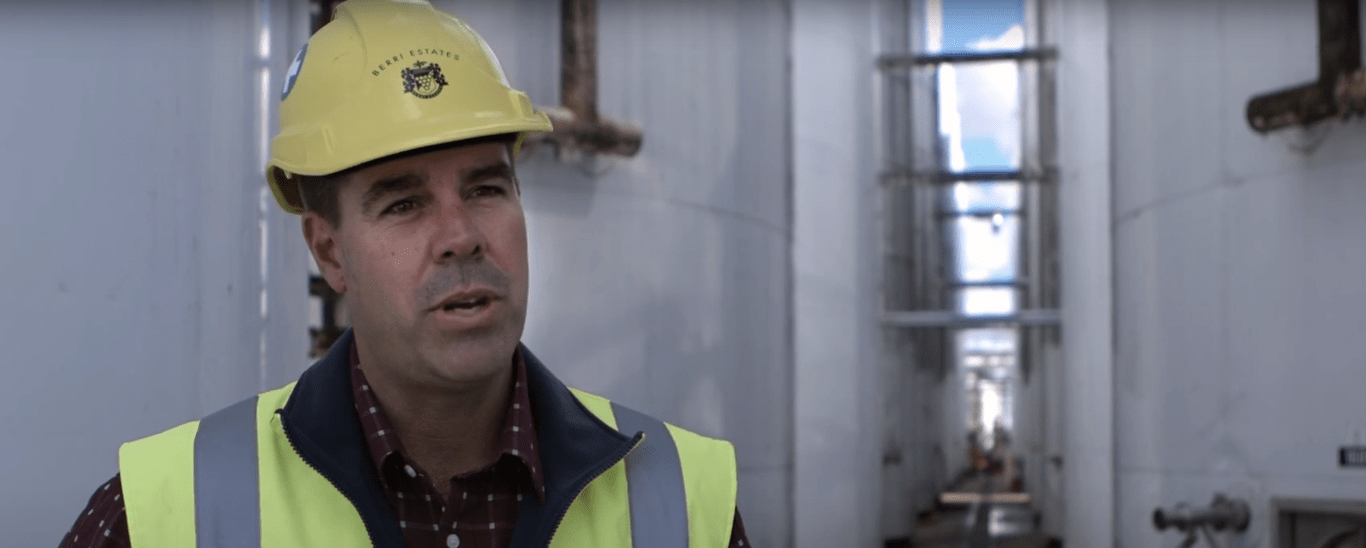 Taking Recycling to another level
Accolade Wines has won international acclaim for environmental initiatives such as the Banrock Station wetlands, but equally impressive work is going on quietly behind the scenes.

The Berri Estates winery at Glossop in the Riverland, which produces such well-known brands as Hardys, Omni and Renmano, has set new standards for recycling in the industry by developing an innovative system that meets its specific needs rather than relying on what happens to be available.

And it is saving money in the process. A little research showed, for example, that it costs half as much to transport baled bags to Adelaide for recycling as it does to take them to the local landfill.

The key has been to develop separate recycling systems for a wide range of waste; organics, paper/cardboard, glass and plastic labware, plastic chemical drums, stretch wrap plastic, wine bags, electronics/phones, metal, filter medium, batteries, plastic chemical bags and printer cartridges are all handled differently.

"The recycling process at Berri Estates has developed slowly over time, driven by a combination of identifying cost savings and a desire to reduce our environmental impact," said Operations Manager Travis Haeft.

"Once a viable recycling option is identified for one waste stream it is not onerous to look for opportunities to better manage another. "Credit has to be given to the efforts of the individuals as a key driving force. Without that commitment the process would be more difficult to maintain."

Berri Estates produces more than 40,000 tonnes of waste each year and as much as 20% of it is non-organic. Back in 2003, when the company first started monitoring its waste volumes and flow, less than one-third of the total and one-fifth of the non-organics were recycled. Today those figures are in the high 90s. Achieving and maintaining a high recycling rate is made possible by developing systems and buying the equipment to allow waste to be consistently and easily separated into distinct streams. "Where waste is well separated the recycling industry is able to sell the materials onto the commodity market, allowing for either free or cheaper waste disposal costs when compared with landfill disposal," Mr Haeft said.

Having two baling locations on site allows waste to be handled in a more manageable form, which is of particular importance for smaller items such and damaged cardboard cask sleeves that would be more difficult to manage and transport, even around the winery, in their loose form. By working with the right partners, Accolade has even found a solution for dealing with that great South Australian invention the wine bag. These are usually hard to recycle because they combine plastic and aluminium foil.