Women in Circular Economy Leadership Award 2017 winner, Kat Heinrich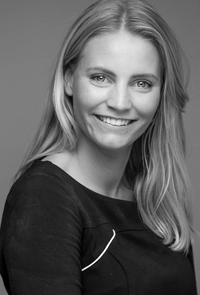 Kat Heinrich, a senior consultant specialising in waste and resource management, has won the annual Green Industries SA Women in Circular Economy Award for 2017. Leveraging her international connections in Europe and the United States, Ms Heinrich will investigate best-practice food waste initiatives that could drive a change to reduce food waste in South Australia and further the state's reputation for innovation in the recycling and resource recovery sector. In 2017 she started a blog to share best-practice in food waste management from cities globally, visit www.beyondfoodwaste.com for more information.
"I am passionate about addressing food waste, which is a significant issue globally, and through this award aim to stimulate a step-wise change in South Australia. While South Australia leads the country in waste and resource recovery practices, food waste particularly in the household stream, remains a significant challenge and opportunity for the state."