Recycling Modernisation Fund Grant Application Form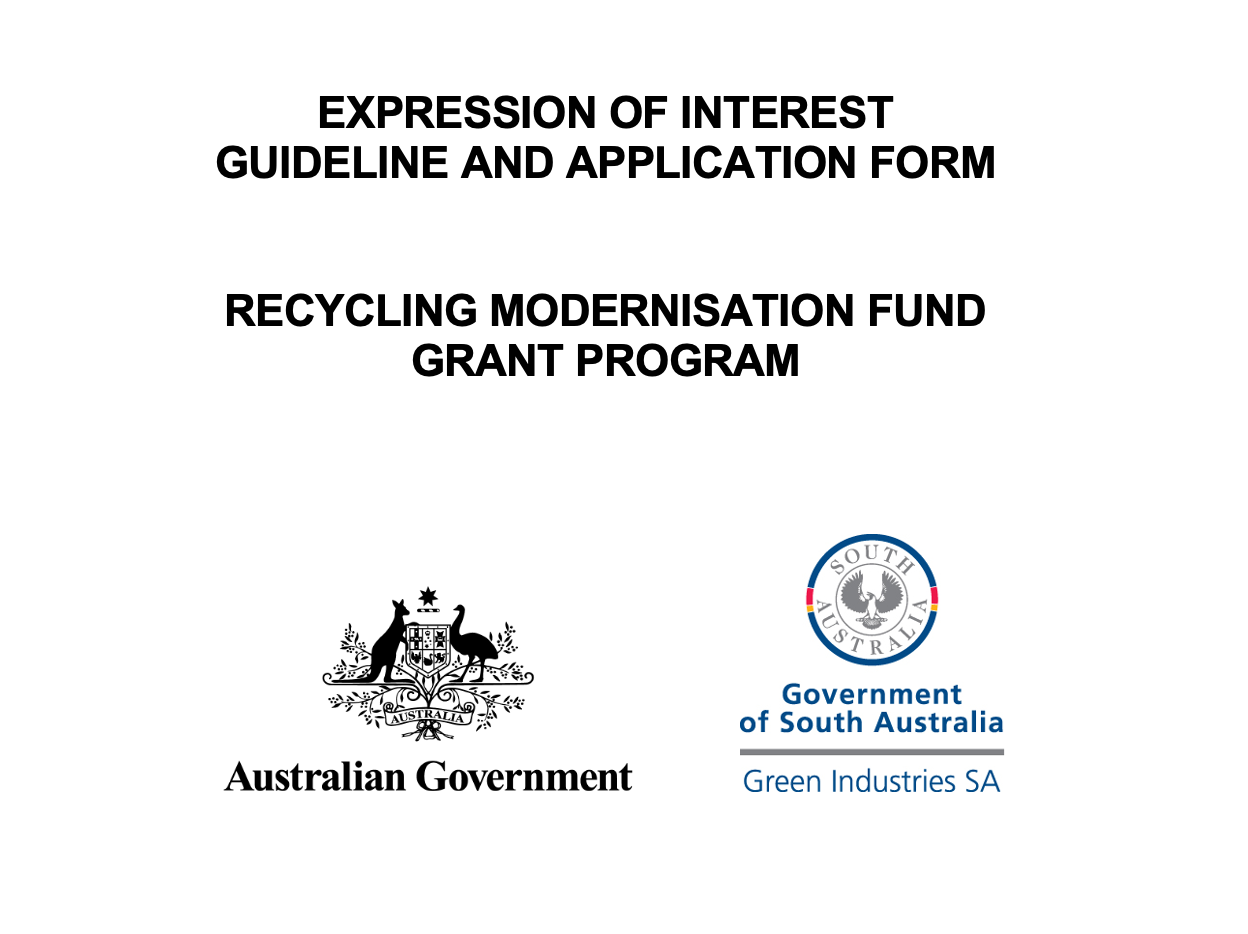 Recycling Modernisation Fund Grant Application Form
Recycling Modernisation Fund Grants offered through this program represent a combined contribution from both the South Australian and Commonwealth governments. Applications for Recycling Modernisation Fund Grants from $500,000 to a maximum of $10,000,000 will be available, for large scale projects involving significant capital expenditure and of state significance.
Applicants are required to provide a minimum cash contribution of 50% of the requested grant amount.
Applicants that include a cash co-contribution of greater than 50% of the requested grant amount will be viewed favourably, as this will maximize the State and Commonwealth government's return on investment.
Download