Disaster Waste Management Guidelines (2018)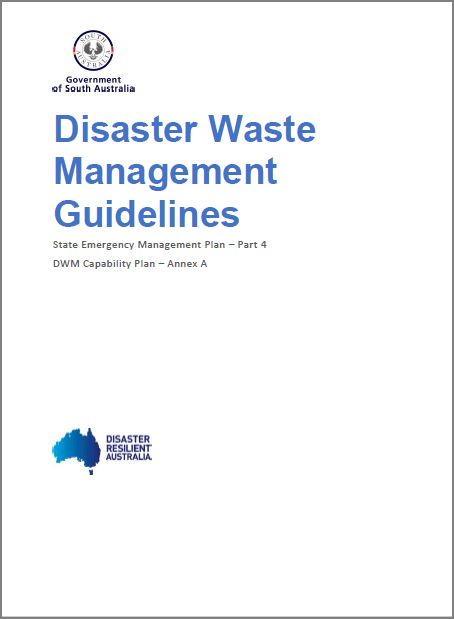 Disaster Waste Management
Disaster Waste Management Guidelines (2018)
Managing debris and other waste following a disaster event can have real and lasting impacts on affected communities and the environment.
It can:
involve complex interactions with search and rescue and emergency response
affect longer term economic and social recovery
affect human health and environmental outcomes as a direct or indirect consequence of a disaster.
Disaster waste management (DWM) can also have positive impacts, such as:
improving the mental health/wellbeing of people in the affected area, which may see the clean-up of waste as a return to normalcy and give them sense of control
providing local employment following the disaster
delivering recycled products to support rebuilding infrastructure and associated economic benefits.
The Disaster Waste Management Guidelines (the guidelines) provide advice on best practice DWM during the response and recovery phases of an event in South Australia. These guidelines were used in the management of the clean-up of bushfire waste in South Australia in 2020.
The guidelines were developed based on past DWM experience – both local and international – and in consultation with South Australian stakeholders. The guidelines are an annex to the Disaster Waste Management Capability Plan (DWM Capability Plan).
Download