Interactive Workshop with Professor Goran Roos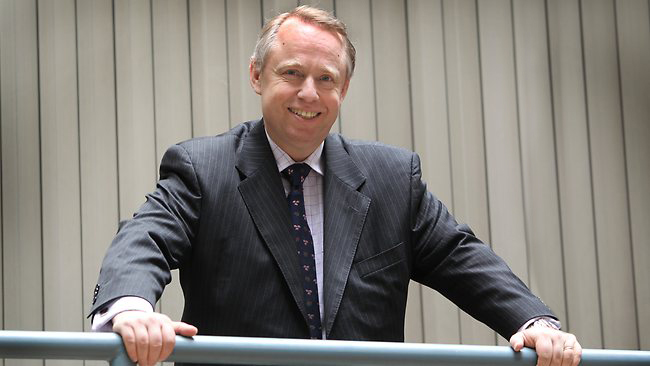 Join us for an interactive workshop with Professor Göran Roos, the first South Australian Green Economy Catalyst.
The half-day workshop will introduce you to the key concepts and strategies for a Green Economy transition in South Australia, at the industry and business level
Green Industries SA will be offering a further series of full and half-day workshops, both face-to-face and online, with Professor Roos throughout 2022. More details on this series will be announced during Professor Roos's Introductory Catalyst events in May 2022.
When: Monday 16 May, 9 am to 12 pm
Where: Pavilion on the Park, South Terrace, Adelaide
Tickets: Tickets to this workshop are free, but are by invitation only. To register your interest, contact greenindustries@sa.gov.au.
Overview
Moving towards a more environmentally sustainable operation is a challenging task for many businesses, especially executed in a way that simultaneously increases the businesses' value creation.
The workshop will entail a whole range of activities from reducing the use of inputs (energy, water, raw materials), substituting material in the product (for example, plastic to bioplastic), designing for reuse (for example, bolting instead of welding), dematerialising (move value creating aspects from the physical to the digital space) and changing the manufacturing process (for example, moving from subtractive to additive or from batch to continuous flow).
The workshop exposes industry leaders to the ResOLVE framework and offers the opportunity to integrate learnings from international cases, with deep reflections on the changes that may be needed in the competence, culture, and organisational values at play in their organisations. Early discussion on the action and implementation planning process required closes this powerful masterclass.
Green Industries SA is committed to strengthening South Australian industry in the transition to a Green Economy, responding to the challenges and opportunities of Net Zero goals, capitalising on our renewable energy and circular economy leadership, our state's smart skills and our liveability.
The Green Economy Catalysts Program will bring global thought leaders to Adelaide to engage with industry sectors, government and the community, to support SA's transition to a circular economy and take advantage of the economic growth opportunities from being a leader in green economy and climate action.
The program will begin with a public lecture, to be held on 11 May, and will be followed up with this interactive workshop.
Professor Göran Roos
One of the founders of modern intellectual capital science, Professor Roos is recognised as a world expert in the thinking and practice of strategy and innovation management, as well as industrial and innovation policy for advanced manufacturing and the green economy.
Göran has played a significant role in South Australian and national industry. He first came to South Australia in 2011, as a Thinker in Residence on "Manufacturing for the Future". He was a highly regarded member of the SA Economic Development Board and the Prime Minister's Manufacturing Leaders Group. His residency lead to significant innovation and success in advanced manufacturing in a number of key South Australian businesses, transformed by his inputs.
He is currently advising government agencies and companies in Norway on industrial policy (emphasis on industry 4.0 and 'greening'), Innovation policy (emphasis on accelerating digital and other technological capabilities across SME's and supply chains), and with companies around strategies to benefit from the digital and green developments.
With our state's commitment to supporting the growth of new complex industries taking advantage of the 4th industrial revolution and the green economy transition, and creating a skilled, secure and productive workforce in new, diverse industries, Professor Roos is uniquely positioned to catalyse this momentum in 2022–23.
"Göran Roos had a key influence on many SA companies through his work as a Manufacturing Thinker in Residence. His subsequent Programs around Business Model Innovation and Servitisation in conjunction with AI Group shaped participating companies strategy and growth plans. In my view Göran is a key international thinker around contemporary challenges facing Advanced Manufacturers and modern day business" (Stephen Myers, Former CE AI group).