FREE EVENT: 11 May | Catalysing the Circular Economy with Professor Göran Roos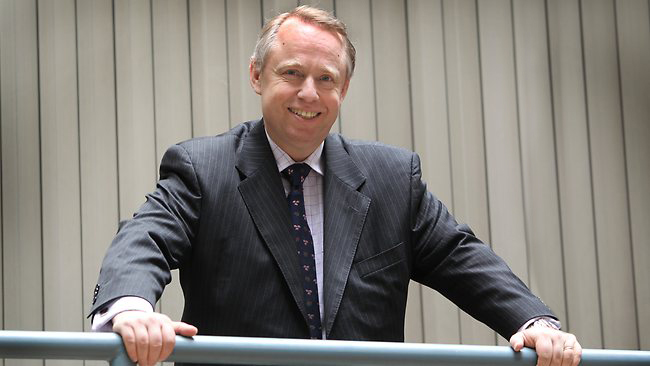 This free lecture will explore an economic framing for South Australian action in the Green Economy, and is the first event in a new Green Economy Catalysts program presented by Green Industries SA.
When: Wednesday 11 May, 5 pm to 6pm
Where: Stone and Chalk, Marnirni-apinthi Building, Lot Fourteen, North Terrace, Adelaide
Tickets: Available via Eventbrite
Join us to hear Professor Roos talk about:
Circular Economy
Economic complexity
Technology and advanced manufacturing
Securing economic growth and jobs
Opportunities and challenges
Book your ticket now via Eventbrite.
About the Green Economy Catalysts Program
Green Industries SA is supporting South Australian industry in the transition to a circular and green economy, launching a Green Economy Catalysts Program with Professor Roos as our first Industry Catalyst.
The Green Economy Catalysts Program will bring global leaders to Adelaide to engage with industry sectors, government and the community, to support SA's transition to a circular and green economy and to drive climate action.
South Australia's industries are responding to the challenges and opportunities of Net Zero goals, capitalising on our renewable energy achievement and building circular economy leadership, our state's smart skills and our liveability.
Our state is committed to:
driving economic and product complexity in our industries
leveraging the Fourth Industrial revolution and the green economy transition
building a skilled, secure and productive workforce in new, diverse and diversifying industries and services.
Professor Roos is uniquely positioned to catalyse this momentum.
About Professor Göran Roos
One of the founders of modern intellectual capital science, Professor Roos is recognised as a world expert in the thinking and practice of strategy and innovation management, as well as, industrial and innovation policy for advanced manufacturing and the green economy. Göran has played a significant role in South Australian and national industries. He first came to South Australia in 2011, as a Thinker in Residence on "Manufacturing for the Future". He was a highly regarded member of the SA Economic Development Board and the Prime Minister's Manufacturing Leaders Group. His residency lead to significant innovation and success in advanced manufacturing in a number of key South Australian businesses, transformed by his inputs.
He is currently advising government agencies and companies in Norway on industrial policy (emphasis on industry 4.0 and "greening"), Innovation policy (emphasis on accelerating digital and other technological capabilities across SME's and supply chains), and with companies around strategies to benefit from the digital and green developments.
"Göran Roos had a key influence on many SA companies through his work as a Manufacturing Thinker in Residence. His subsequent Programs around Business Model Innovation and Servitisation in conjunction with AI Group shaped participating companies' strategy and growth plans. In my view Göran is a key international thinker around contemporary challenges facing Advanced Manufacturers and modern day business" (Stephen Myers, Former CE AI Group).